Construct 2 PlayFab Leaderboard
---
Started from December 2019, this project will become free. it's also means no support will be given.
---
Have you ever thinking of using PlayFab service in your Construct 2 project? This template might be what you are looking for.
---
Introduction
This project contain several preset functions which let the Construct 2 developer connect their Construct 2 project to PlayFab Service with an easy way. Everything will be done with minimum effort.

If you didn't already know about PlayFab, you can go to their official site at https://playfab.com/
For the complete client API list reference, you can check at https://api.playfab.com/documentation/client
For Construct 3 Users, you can download the provided add-on below.
https://mega.nz/#!JxMlRQIK!co9WD7JBQiMxmoDjnwsIyS4_duuHJjk6j6VCwCppQss (Thanks to Erigato.space for inform this)
---
The zip include :
Ready to use Construct 2 PlayFab template
An example template
A set of guide and documentation
Required 3rd party plugin & sdk
---
If you're interested in learning and wanna try to configure it by yourself, you can follow my tutorial in this scirra's tutorial site.
Download
Click download now to get access to the following files:
playfab-leaderboard-1.0.zip
1 MB
beta-Rex_json.c3addon
13 kB
Comments
Log in with itch.io to leave a comment.
Hey, is it still working for C3 ? I really need a leaderboard for my mobile game ! :)
Yes it is, however you will need a little modification such as changing/upgrading the C2 plugins to C3.
With the "beta-Rex_json" file ? I'm not programer sorry, I'm a bit lost. Is it hard to do ? I can pay for it if you want
I'm sorry but i'm not sure I could help, cause it's been 2 years since I'm playing with Construct, and also I haven't tried C3 since its release (because I moved to another game engine).
Maybe you can try asking Erigato.space because he can succesfully ported this template to c3.
OMG! Thank you very much for this! I'll probably give it a try after I put my Instant Game live. Is it possible to use it for Construct 3?
Thank you for your kind answer! Well, that's sad we don't have a JSON plugin already. Maybe we can add this to the C3 suggestion ideas: https://construct3.ideas.aha.io/
I succesfully ported this template over to c3 along with the json plugin it uses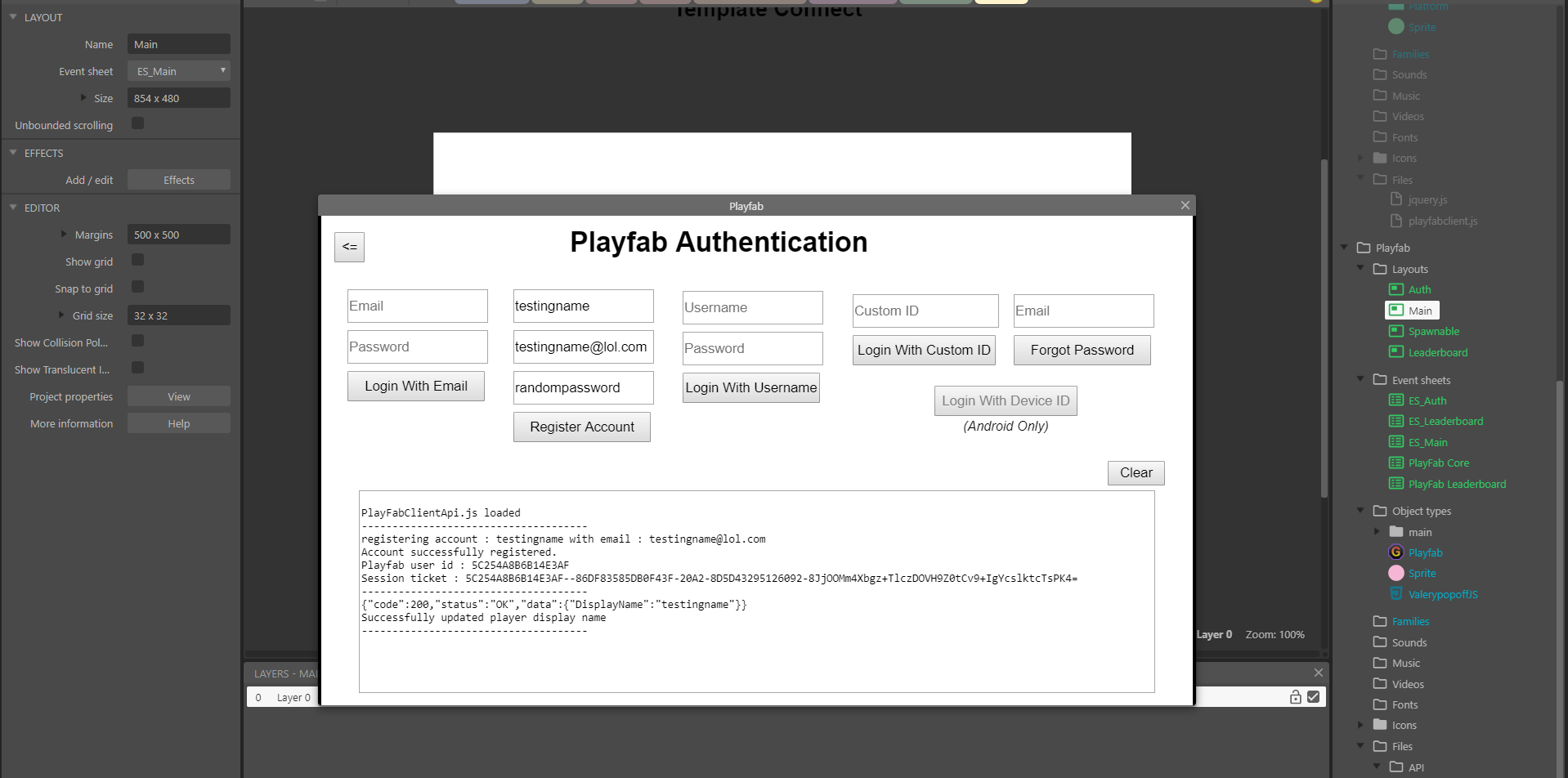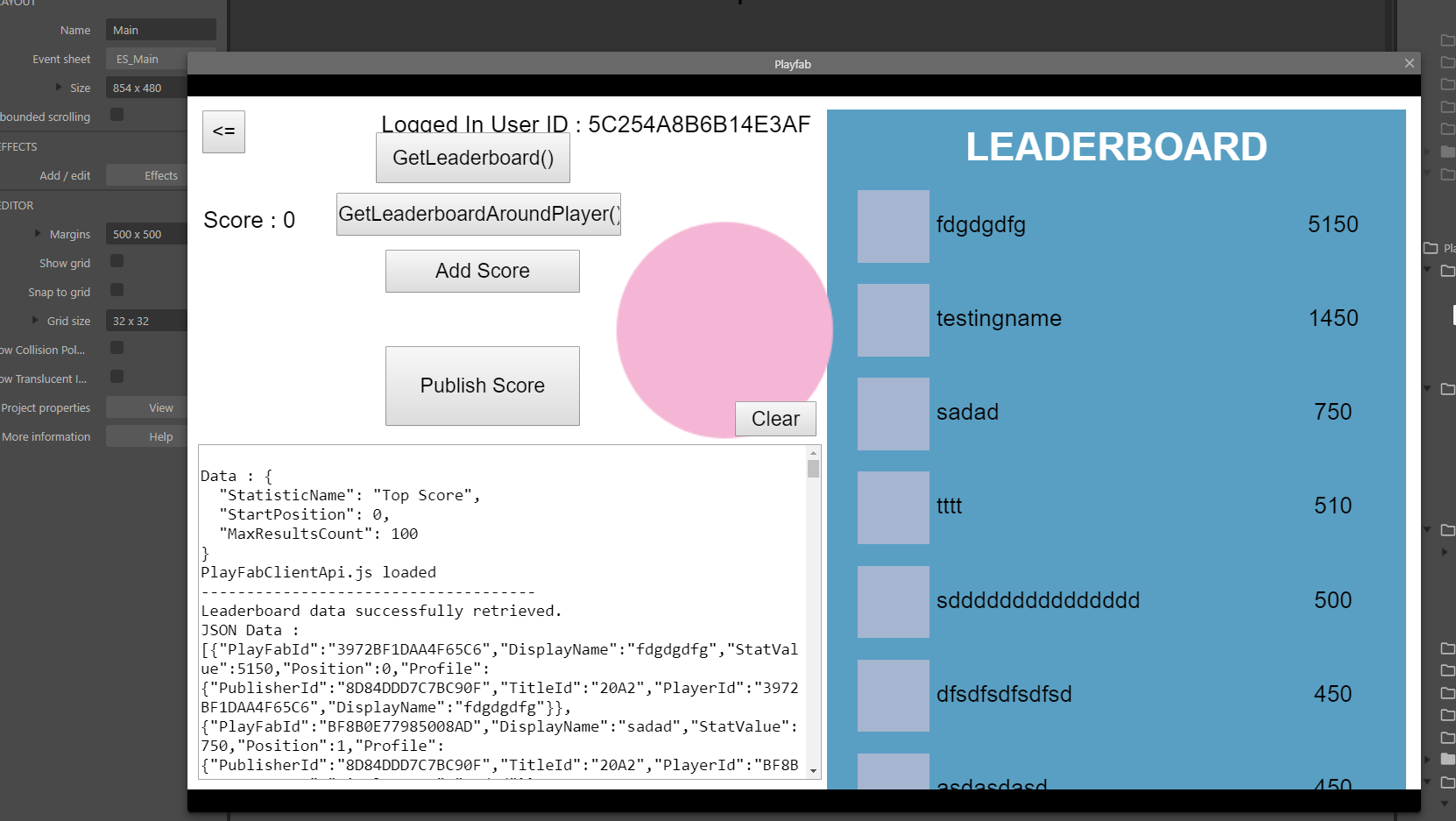 That's a great news! Thanks a lot for your time!
Thanks for the information! Anyone should know about it!